Pool / Natatorium
Dehumidification
XeteX Natatorium Dehumidification
XeteX Natatorium Dehumidification Air Handling Systems
Indoor pools, therapy pools, and water parks pose unique challenges to indoor air quality, energy efficiency, water and air temperature comfort, humidity management, as well as the corrosive effects chemicals have on the facility, building envelope, interior fixtures, and adjoining spaces.
Aquatic facilities are energy-intensive spaces keeping water and air temperatures comfortable for swimmers. High humidity requires continuous dehumidification, and pool chemicals require ongoing air replenishment.
XeteX addresses these challenges through custom engineering and manufacturing of natatorium ventilation and air handling systems to deliver healthier, more comfortable environments for indoor pool occupants. These designs save building owners money through energy efficiency and material selection that preserve the facility from corrosive elements.
XeteX employs energy recovery ventilation using epoxy-coated sensible flat plate heat exchanger technology. Incoming fresh air is pre-conditioned and is further heated or cooled to meet supply air requirements. This approach helps reduce operational costs when compared to standard mechanical dehumidification pool systems.
Another important consideration is selecting non-corrosive materials and coatings to protect against corrosive elements. This ensures long life for the equipment when operating in this harsh environments.
XeteX Custom Natatorium Features
Up to 250-tons of air cooled condensing
Epoxy-coated Aluminum Flat Plate Heat Exchanger
Aluminum interior
Coated heating and cooling coils
Aluminum or coated supply and exhaust fans
Indirect fired gas heaters with stainless steel tubes
2" aluminum mesh return air filter
Programmed DDC controls
FEATURED XETEX
Natatorium Dehumidification Projects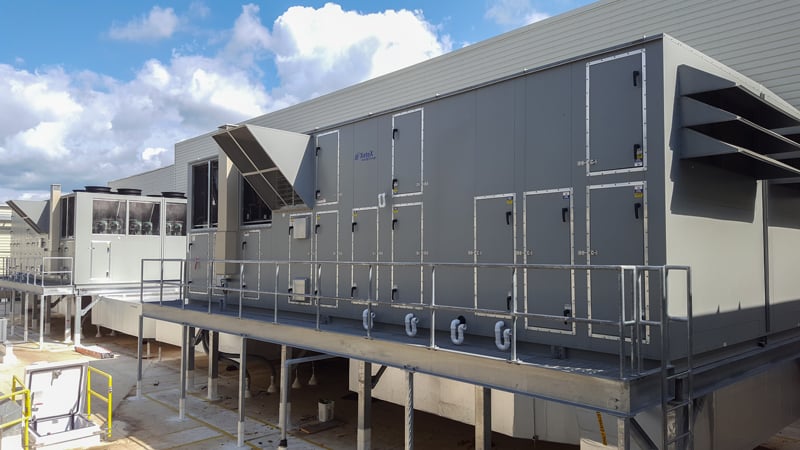 Custom Natatorium Dehumidification Energy Recovery Unit for Healthcare
This featured XeteX project a custom Natatorium Dehumidification Energy Recovery Unit for a healthcare application.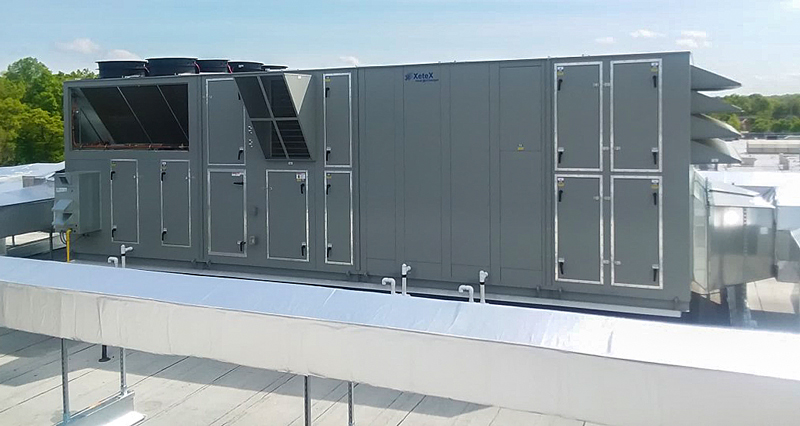 Custom Natatorium Dehumidification Air Handling Replacement Units
This XeteX project features a replacement units for an aquatic recreation center. Unit weight, unit dimension, duct locations and electrical load were critical in the design.
Need a Rep?
Let XeteX find a Rep near you.