XeteX WWTP Air Handling Solutions
Designed to Perform in Harsh Conditions
Air quality and safety are of particular concern when designing a Waste Water Treatment Plant Air Handling Unit.
Water purification is generally considered to be the main focus for designers and engineers specializing in this type of application, however there is a growing concern with respect to the quality of the air surrounding the facility.
Hydrogen Sulfide, Mercaptans and Organic compounds are often emitted in high concentrations and must be suppressed at the source, before they are allowed to create environmental concerns. Safe levels of these gases need to be maintained within the pump station, wet / dry well areas, de-watering stations and headworks sectors of the WWTP, therefore adequate make-up air must be designed into the airside system.
Waste water treatment applications are highly corrosive environments due to the concentrations of hydrogen sulfide (H2S). Potentially combustible levels of methane can also create an explosion hazard, forcing the need for corrosion-resistant, explosion-proof HVAC equipment for safe and reliable performance.
XeteX design features for Waste Water Treatment Plant applications
316 stainless steel cabinets
Corrosion resistant coil coatings
Explosion proof design
Class 1 Div 2 TEAO evaporator motors
Class 1 Div 2 TEFC condenser motors
XETEX FEATURED
Waste Water Treatment Plant Projects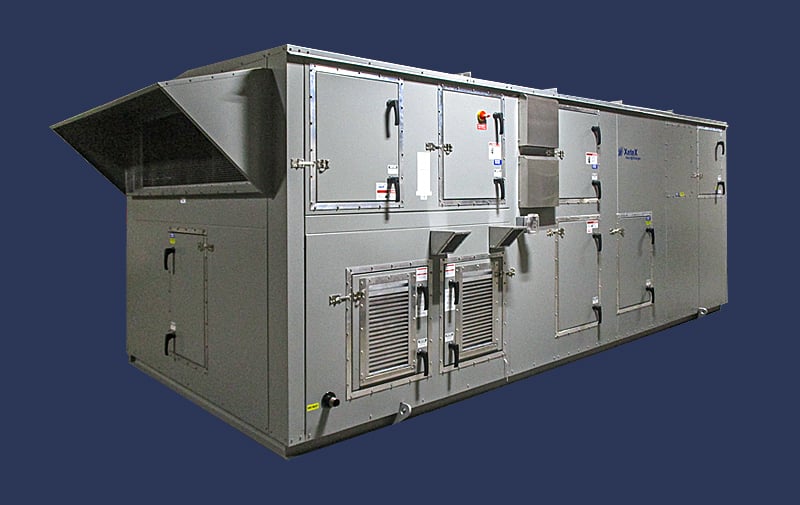 Custom DOAS With Coated HX And Explosion Proof EA Motor
This custom DOAS features an aluminum, epoxy-coated flat plate heat exchanger, explosion-proof motor for safety and non-corrosive material for long life.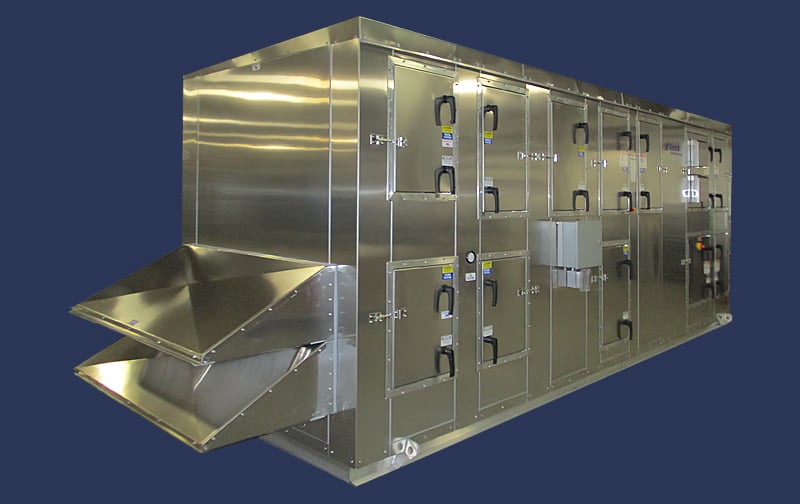 Custom HRU with Explosion-Proof Design and Non-Corrosive Materials
This custom XeteX HRU features an explosion-proof design and non-corrosive materials for superior performance in a harsh environment.
Need a Rep?
Let XeteX find a Rep near you.