Outdoor 267 Ton Custom WSHP Unit
This project showcases XeteX innovative design and manufacturing capabilities featuring the largest of ten custom outdoor water source heat pump units with an impressive 267 tons of cooling capacity and 60K CFM. This project was specifically designed and manufactured for a prestigious Doctoral Research University. Custom units include three Roof Top Units, three Make Up Air Units, two Dedicated Outdoor Air System units, and two Air Handling Units.

Construction
Four-split unit

for transportability

Double wall casing with gasketed thermal break construction

Heavy duty 20ga galv. ext. casing with PG acrylic

18ga G90 galv. int. casing

3" injected foam insulation

Welded steel base frame
Other Features
All Welded 304 SS Drain Pan

SA outlet and EA inlet perf lined interior for acoustic dampening

XeteX provided Controls



Vestibule with aluminum tread plate floor
Factory Piped and Headered Single Supply and Return Water Connections for all Circuits

Components
A) Water Supplied Heat Pump skids
B) Hot Gas Reheat Coil
C) WSHP DX Coil
D) 12" MERV 13 SA final filter
E) Integral Face and Bypass Hot Water Coil
F) 2" Pleated MERV 8 OA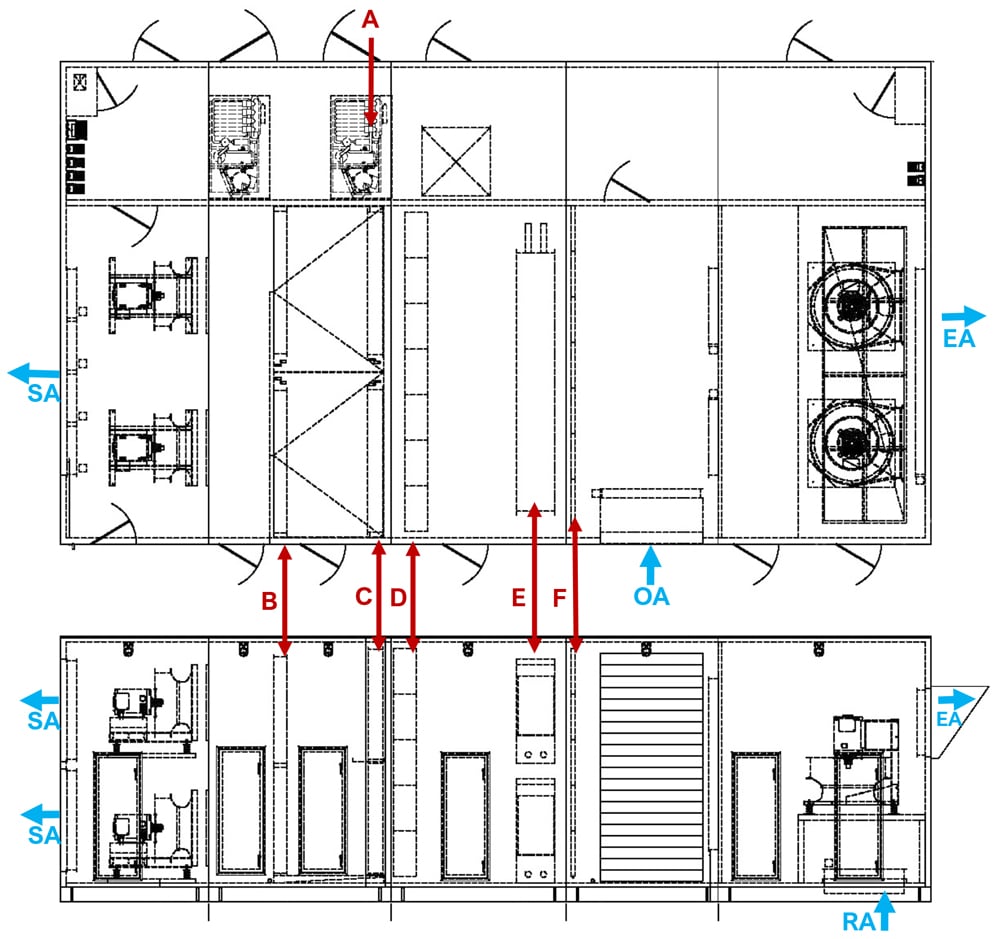 For your next high performance custom air handling system, contact XeteX to design and manufacture equipment for your specific application requirements.
Contact XeteX for your next custom Air Handling System.