Custom 200 Ton Air Handling Unit
Situated on the rooftop in the vibrant hub of Times Square, this XeteX featured replacement project showcases four outdoor air handling units with up to 200 tons of cooling.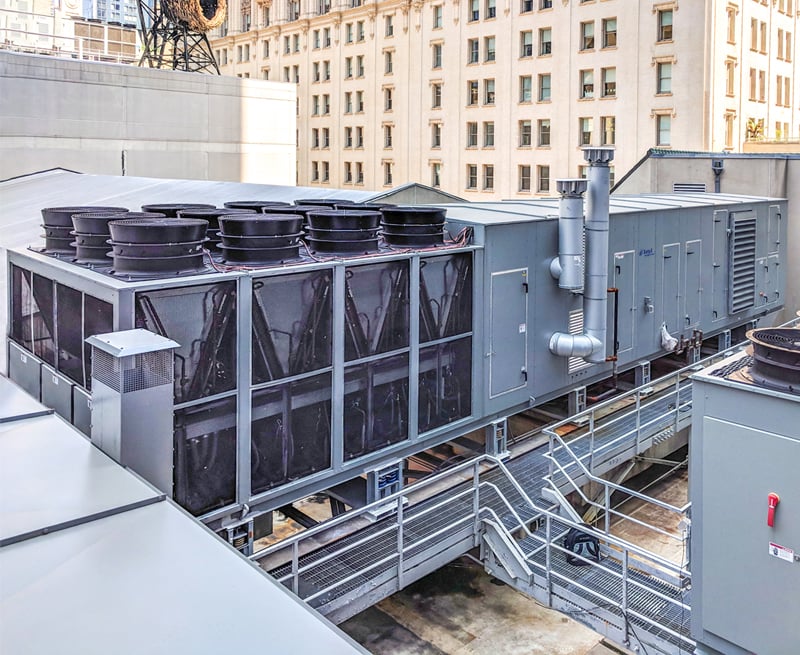 XeteX design engineered and manufactured four custom rooftop air handling units ranging from 17,000 CFM (100 Ton) up to 36,000 CFM (200 Ton) with a 4200 MBH indirect fired gas heater.
Custom
Replacement Air Handlers
To meet the specific requirements of the project, XeteX designed and engineered four custom rooftop air handling units as direct replacements for the existing Mammoth Ultraline units. These new units were carefully designed to fit seamlessly into the existing unit footprint and meet the exact weights of the previous units.
Recognizing the importance of a quiet operation, XeteX incorporated advanced sound insulation and noise reduction technologies into the design. This ensures that the air handling units operate with minimal noise disturbance for surrounding residents and building occupants.
Specifications
Model: XAH-36000-RT-CD-HG-HI-AC
Height: 118"
Width: 132"
Length: 658"
Weight: 35,000 lbs
Supply CFM: 36,000
Cooling Type: DX coil and HGRH coil
Cooling Capacity: 2,425 MBH
Heating Type: Indirect gas fired heater
Heating Capacity: 4,200 MBH
Construction
Double wall construction with 2" mineral wool insulation

18ga galv paint exterior
22ga galv interior
Project Features
Direct Mammoth

Ultraline

replacement units

Used existing unit footprint

Meets existing unit weights

Perf Liner In Blower Plenums for quiet operation

Improved unit efficiency
Components
2" MERV 8 OA filter and 12" MERV 13 final filter

Indirect gas fired Heater

Hot gas reheat coil

DX Coil
200 tons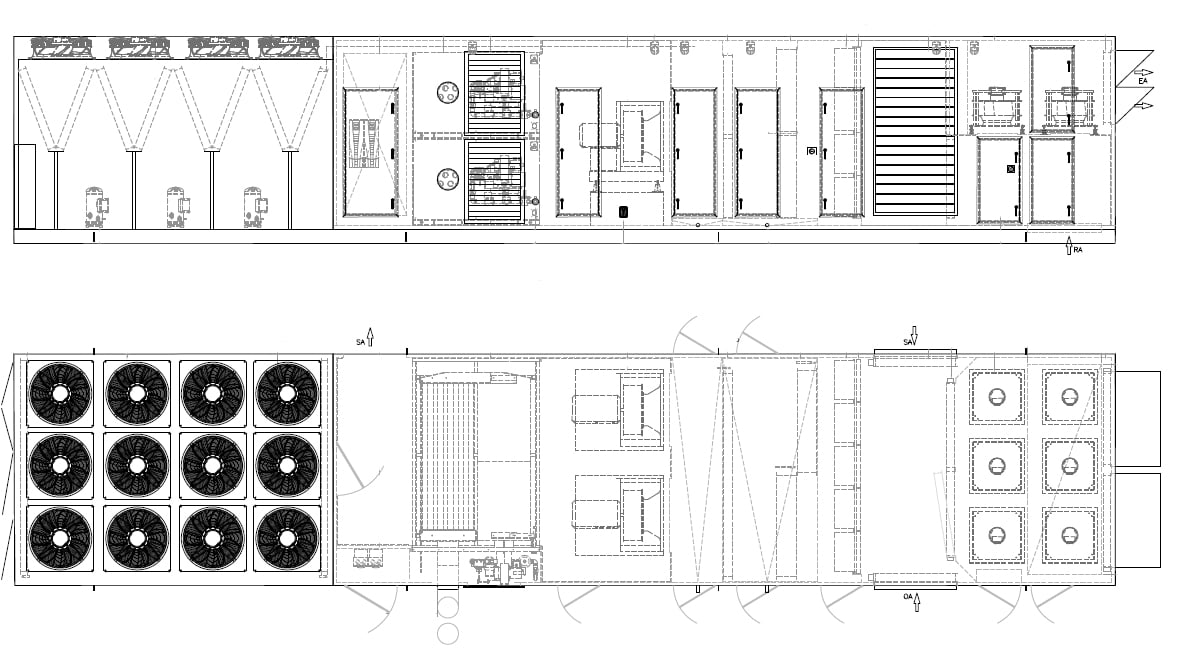 Contact XeteX today for your next replacement air handling project!