Custom Air Handling Unit with Packaged AC & Humidifier
This XeteX custom Air Handling Unit features packaged AC and humidifier designed specifically for an aerospace and defense manufacturing application.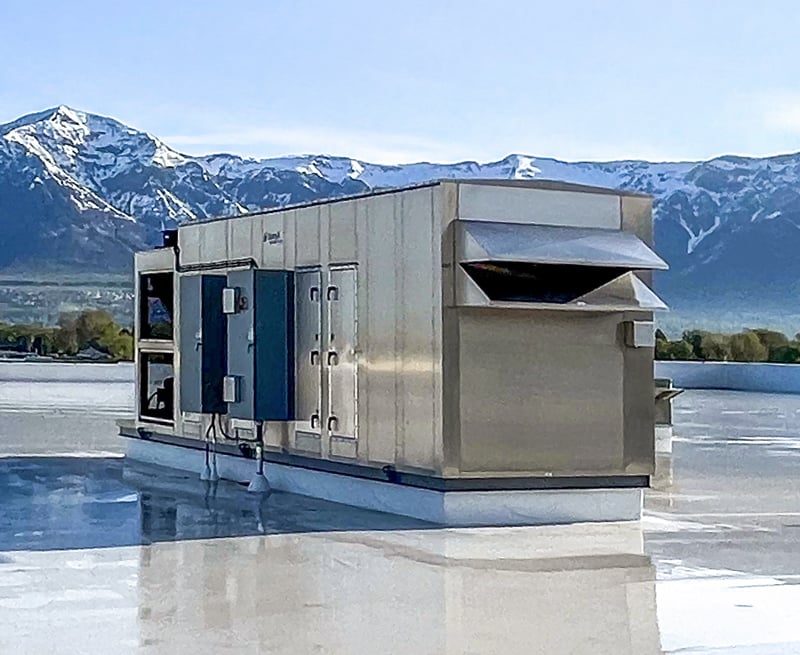 Specifications
Model: XAH 11000-RT-CD-HG-HI-HU-FF-AC

Height: 94"

Width: 72"

Length: 316"

Weight: 8,600 lbs

Supply CFM: 11,000

Cooling Capacity: 20 tons

Heating Capacity: 300 MBH

Humidifier Capacity: 100 lbs/hr
Construction
Outdoor unit

Aluminum tread plate floors

Thermal break wall walls and doors




Corrosion resistant 0.063" Aluminum exterior and interior panels

4" injected foam insulation

Aluminum tread plate floors
Other Features
Fully packaged factory DDC controls

Test ports on each door
Components
A. 2" MERV 8 pre filter
B. 4" MERV 13 final filter
C. Modulating DX coil
D. Modulating HGRH
E. Humidifier manifold
F. Supply Air—two fan array
G. Indirect fired burner
H. Digital Lead package AC
I. Nat Gas Steam Generator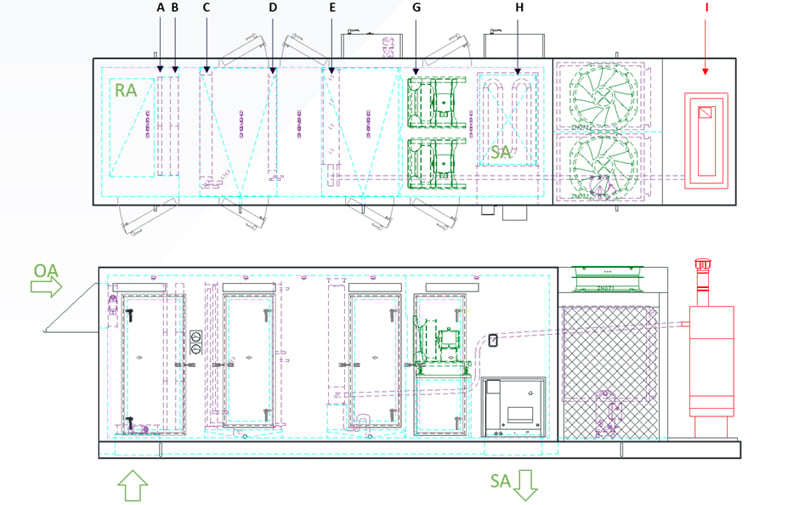 Contact XeteX today for your next Custom Air Handling System!