Custom ERV with High Plume Exhaust Fans
This XeteX project features a custom energy recovery ventilator with an aluminum flat plate heat exchanger for a pharmaceutical manufacturer.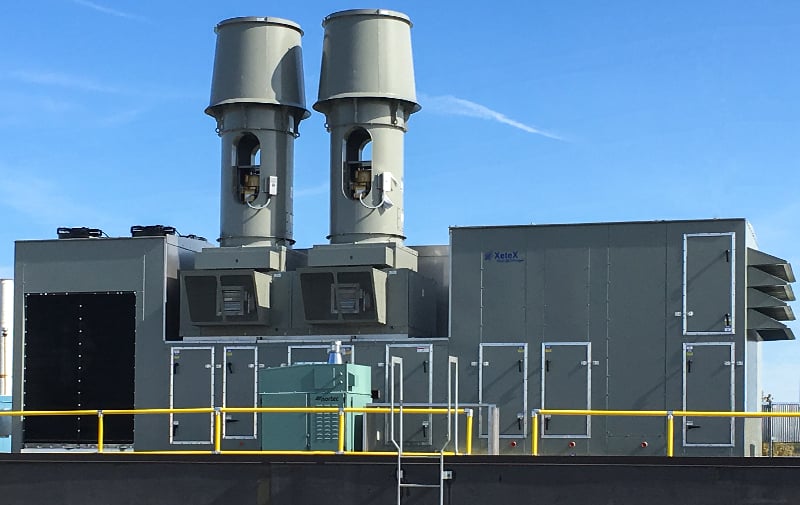 This Custom ERV services a lab space where precise control of the temperature and humidity are critical. Due to the high amount of outside air and tight range of delivery conditions required, XeteX employed the following design strategies to ensure reliable desiccant dehumidification year round:
Variable speed inverter tandem Scroll compressors
Low ambient condenser kit
10:1 Indirect gas fired heater
Short absorption steam humidifier manifold
Another noted feature on this unit was the high plume lab exhaust fans. These specialized exhaust fans were provided by the rep and field installed on our pre-engineered mounting curbs with pre-wired electrical connections.
Specifications
XHS-50-90-RT-BP-CD-HI-FF-AC
Height: 127"
Length: 322"
Width: 172"
Weight: 34,800 lbs
Supply CFM: 15,440
Exhaust CFM: 15,670
Energy Recovery: Aluminum flat plate heat exchanger
Cool Type: DX
Heat Type: IDF gas heater
Condenser: Air cooled
Unit Highlights
Outdoor ERU with custom color exterior
2" injected foam panels
Aluminum tread plate floor
Epoxy coated aluminum flat plate heat exchanger
80 tons air cooled condenser with low ambient kit
Variable speed tandem Scroll compressors
Short absorption humidifier manifold with stainless steel liner
Dual direct drive supply fans
Walk in service vestibule
Field installed integral structural curb for lab exhaust fans
Perforated liner in fan sections for quiet operation
HEPA (99.97%) filtration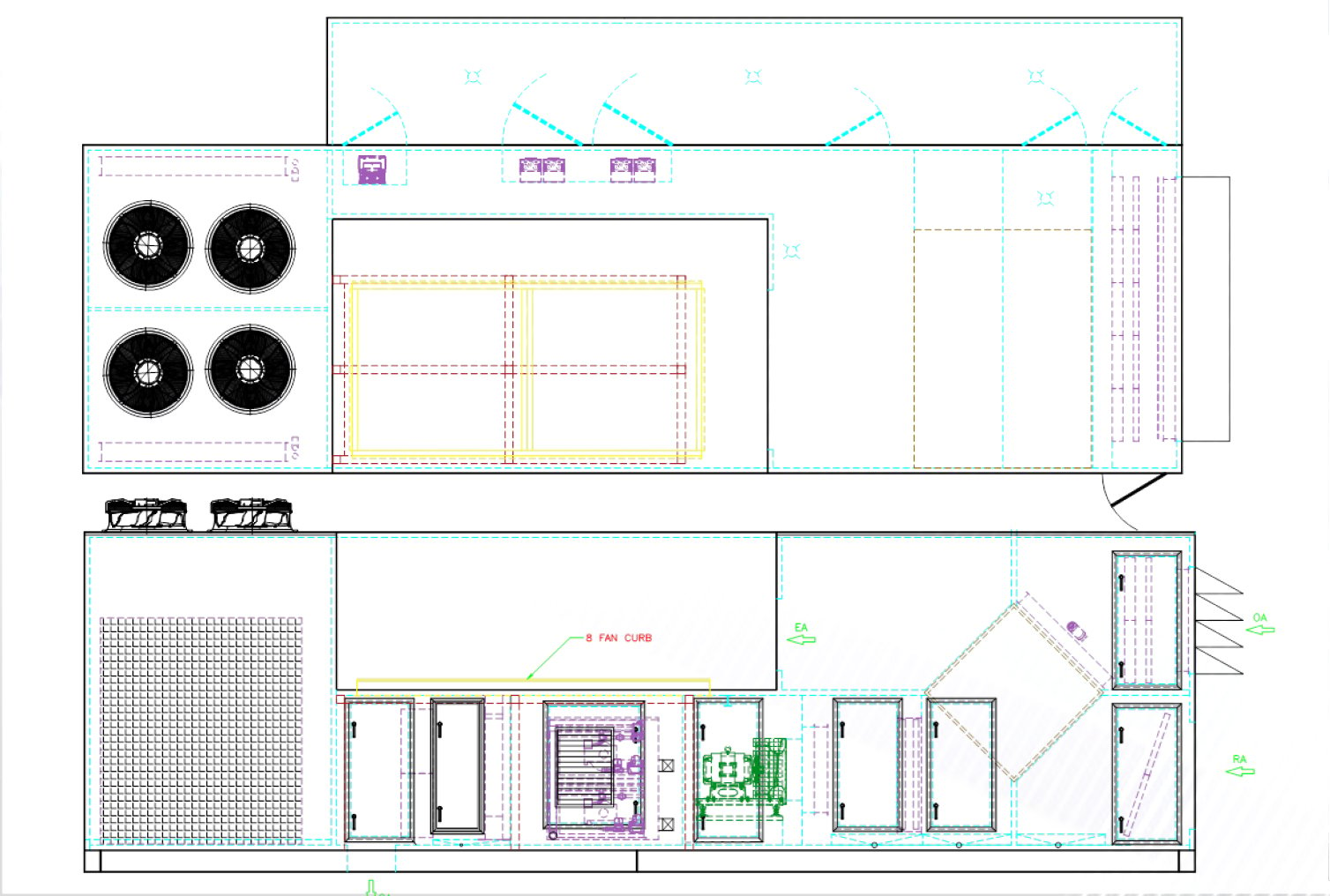 Contact XeteX today for your next Custom ERV project!