Dual Tunnel Energy Recovery Unit
This XeteX project features an outdoor custom energy recovery unit (ERU) for a K-12 school. One of the biggest challenges was attempting to capture an photo of this colossal custom Rooftop Unit measuring 98" H x 490" W x 396" L.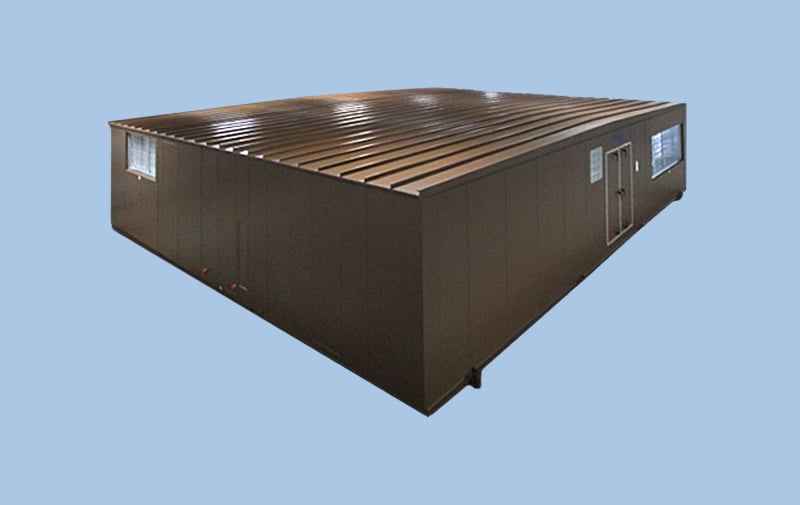 This magnificent brown beauty features two independent energy recovery units combined into a single package with an integral service vestibule serving ventilation air to a K-12 school. The service vestibule allows ample space for the contractor to penetrate the roof deck with water piping and install associated valves and accessories. The school maintenance staff will certainly appreciate the conditioned service vestibule during harsh winter months.
Specifications
Model: AHR 2000-RT-RC-CQ-HW (RTU-1 & Vestibule)
Height: 98"
Length: 396"
Width: 317"
Weight: 40,500 lbs
Supply CFM: 16,300
Exhaust CFM: 14,100
Model: AHR 2000-RT-RC-CQ-HW (RTU-2)
Height: 98"
Length: 396"
Width: 173"
Weight: 30,200 lbs
Supply CFM: 19,000
Exhaust CFM: 17,600
Total unit weight = 70,700 lbs
Total airflow = 67,000 CFM
Total unit dimensions = 98" H x 490" W x 396" L
Construction
Double-sided casing with thermal break construction

22-gauge painted acrylic exterior
18-galvanized interior
4" injected foam insulation
Pressure switch and gauge on each filter bank
Access doors with 12" viewports, full length piano hinge, thermally broken frame and individual test ports
Unit Highlights
3A Molecular sieve desiccant energy recover wheel

Low cross-contaminating seal and purge sector
Includes bypass dampers for an economizer mode
Full season VFD controls

Modulating Hot Water (EG) valve provided
Modulating Chilled Water (EG) valve provided
Supply and return airflow measuring (piezo ring)
2" MERV 8 pre filter and 12" MERV 11 final filter
Factory leakage testing provided @ <1% and 8" w.c.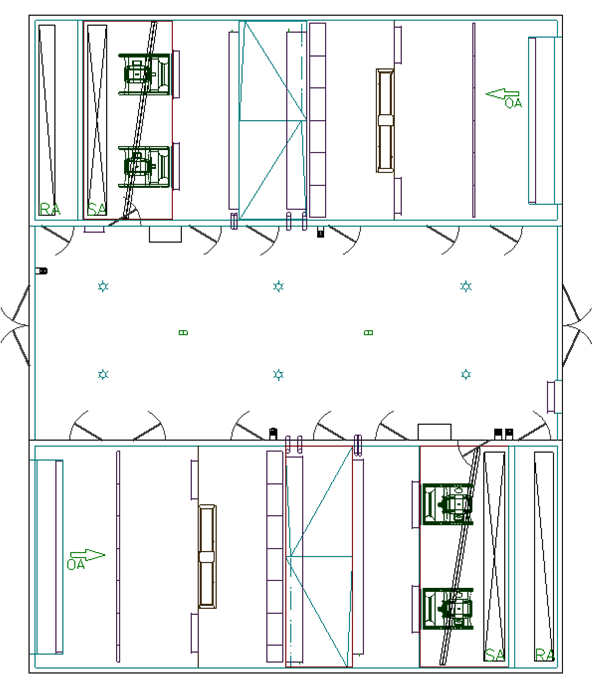 Contact XeteX for assistance on your next custom air handling unit for any application.