HRU with Coated HX and Explosion Proof Design for WWTP
XeteX designs and manufactures custom air handling units to meet the needs of each application. This project features a custom heat recovery unit for a Waste Water Treatment Plant.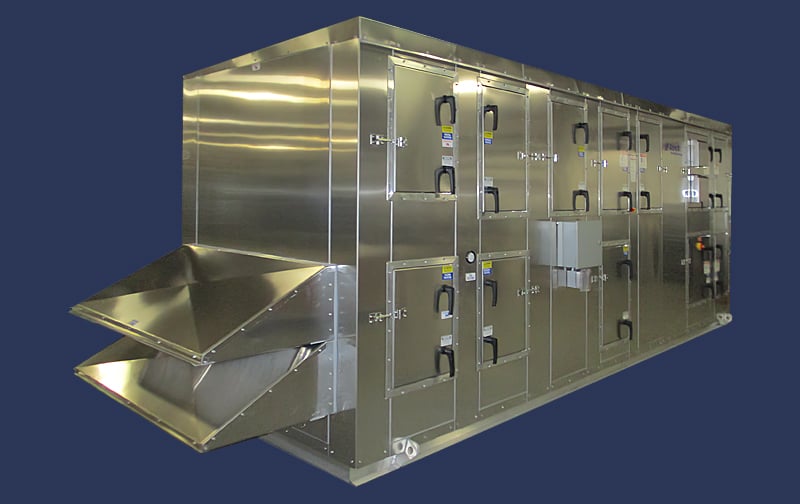 A key feature of this unit is the explosion-proof design to support potential hazards of the operating environment. Another important aspect is selecting non-corrosive materials to preserve performance in harsh conditions.
Specifications
Model: XHS-30-48-RT-BP-HD
Height: 86 in
Width: 70 in
Length: 204 in
Weight: 4,100 lbs
Energy Recovery: Flat Plate Heat Exchanger
Effectiveness: 68% Winter / 59% Summer
Supply CFM: 4,000
Explosion-Proof Design
EA airstream to be Class 1, Div 2 explosion proof
EA fan to be ACA Spark B Resistant with XP motor
EA explosion proof fan motor
Explosion proof RA & EA temperature sensors and Room and Supply Temperature sensors
Explosion proof filter pressure switch for RA Filters
Corrosion-Resistant Construction
Outdoor unit with non-thermal break construction
Double wall aluminum (0.063) exterior and interior casing with 2" injected foam insulation
Interior aluminum liner
Aluminum (0.080) floor
Aluminum drain pan with 1.5" MPT
6" structural aluminum frame (2.83 lb/ft) with acrylic paint
Aluminum (0.063) roof
SA and EA blower with aluminum wheels, cones and frames; corrosion-resistant coated EA wheel
Aluminum mesh filter OA
Aluminum HX face/bypass damper

Components
A. 2" MERV 8 EA with aluminum rack
B. Epoxy-coated aluminum crossflow plate heat exchanger
C. Direct fired gas furnace
D. 2" MERV 8 OA with aluminum rack
E. Explosion-proof motor with aluminum plenum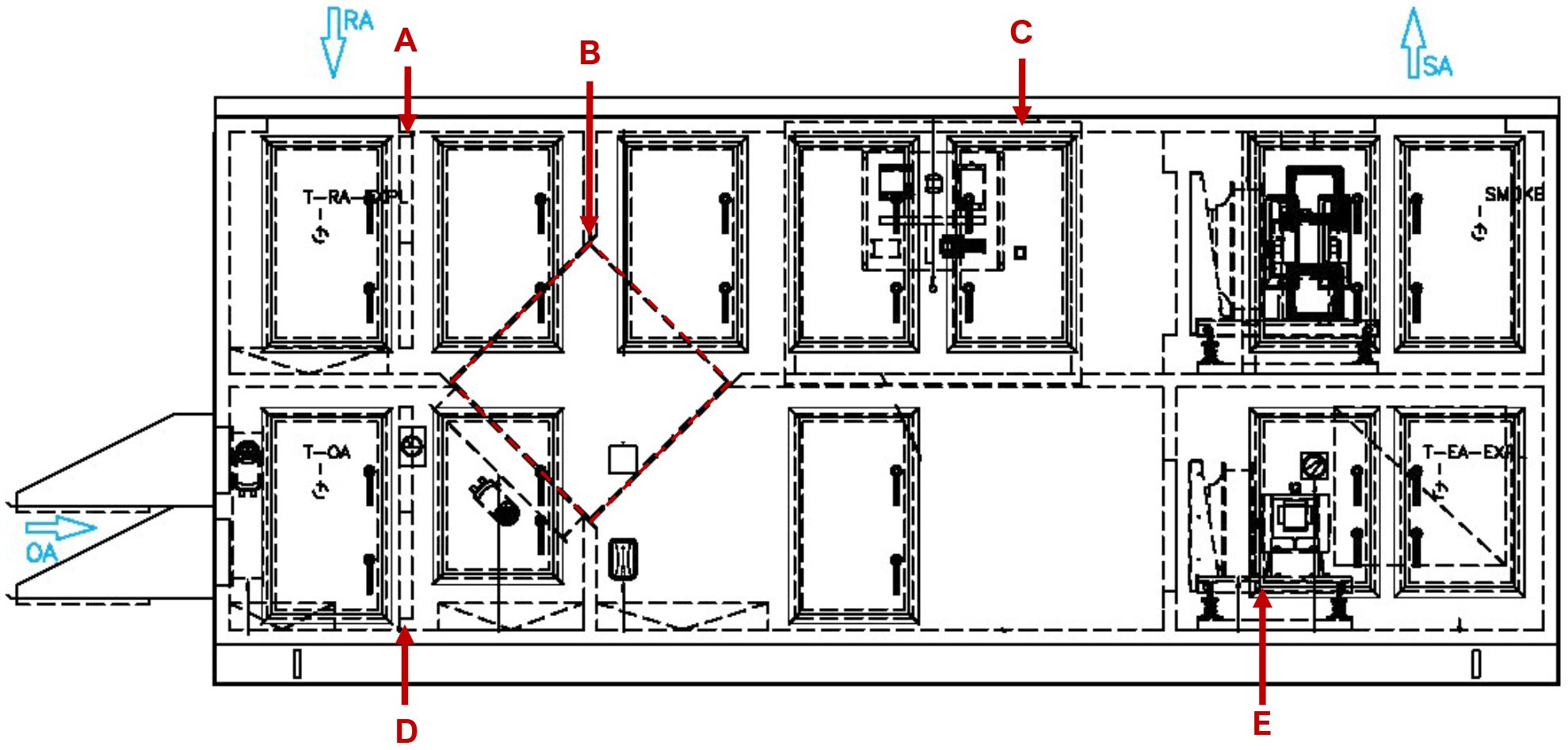 Contact XeteX for your next custom air handling unit.