Indoor Natatorium Dehumidification Energy Recovery Unit
This large indoor 23,000 lbs. custom natatorium dehumidification energy recovery unit is an XeteX featured project due to its unique emphasis on the form factor.
Recognizing the importance of seamlessly integrating the unit into the indoor resort, XeteX meticulously engineered and manufactured this ERU as a six-section split unit to ensure a smooth and hassle-free installation process.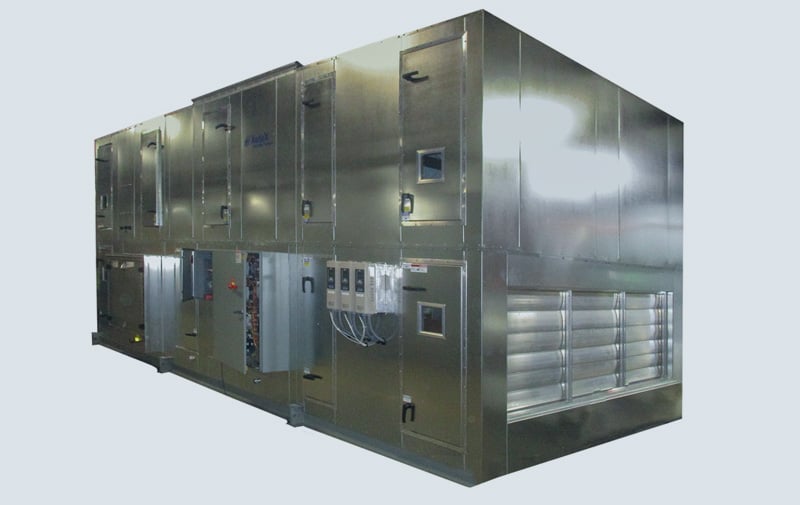 By prioritizing the form factor for indoor installation, this indoor natatorium dehumidification ERU also delivers exceptional energy efficiency with an aluminum crossflow plate heat exchanger (HX) for energy recovery and indoor air quality. It keeps occupants comfortable and provides them with clean, conditioned air to breathe.
Specifications
Model: PXHR 80-108-BP-HD
Height: 142"
Width: 150"
Length: 302"
Weight: 23,000 lbs
Supply CFM: 48,000
Return/Exh CFM: 36,000
Heating type: Direct Fired Heater 25:1
Heating capacity: 5,512 MBH
Energy Recovery Effectiveness:
Winter: 65%
Summer: 56%
Unit Highlights
Indoor unit with 18ga galvanized exterior & 0.063 aluminum interior
2" non thermal break mid floor/wall
2" mineral wool case insulation (R value = 4.0/in)
2" Polylso foam injected aluminum floor (R value = 6.0/in)
8" steel frame
2" MERV 8 aluminum rack outside filter and 2" MERV 8 aluminum rack return filter
with pressure switch
Direct fired heater with SS casing
Aluminum drain pan with 2.0" MPT
Aluminum crossflow plate HX for energy recovery
Piezo flow rings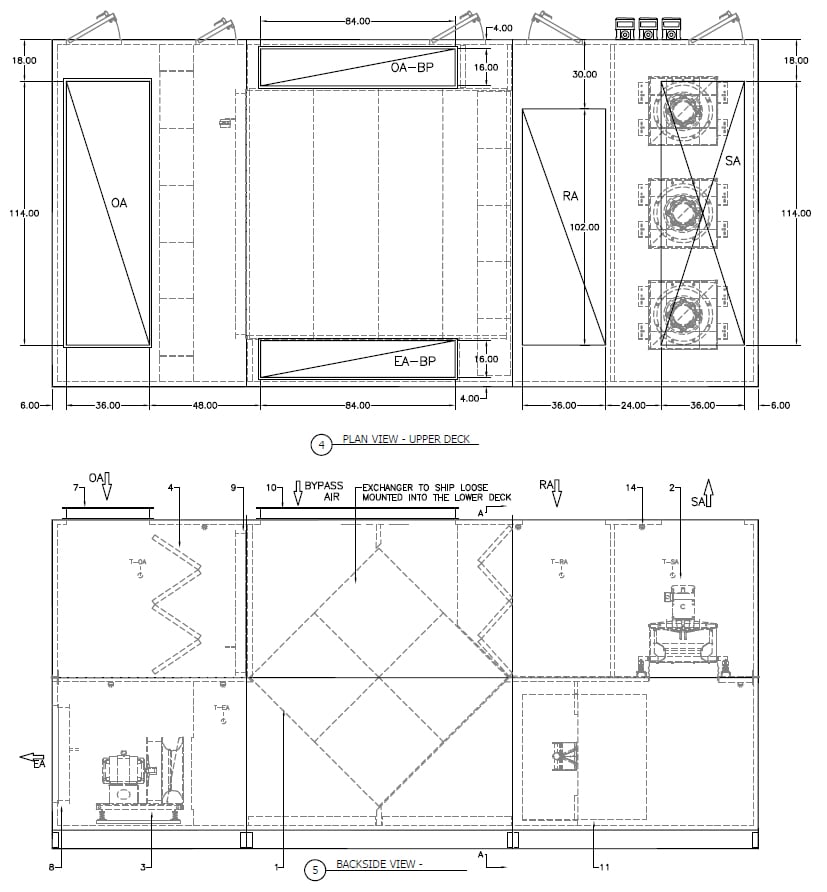 Contact XeteX today for your next natatorium dehumidification energy recovery unit.