Low Profile Indoor ERV with Flat Plate Heat Exchanger
Custom design engineering is useful for many instances including small form factor. This XeteX project features the smallest of nine indoor energy recovery ventilation units. All nine low profile units needed to be installed in the tight constraints of an attic located within a correctional facility.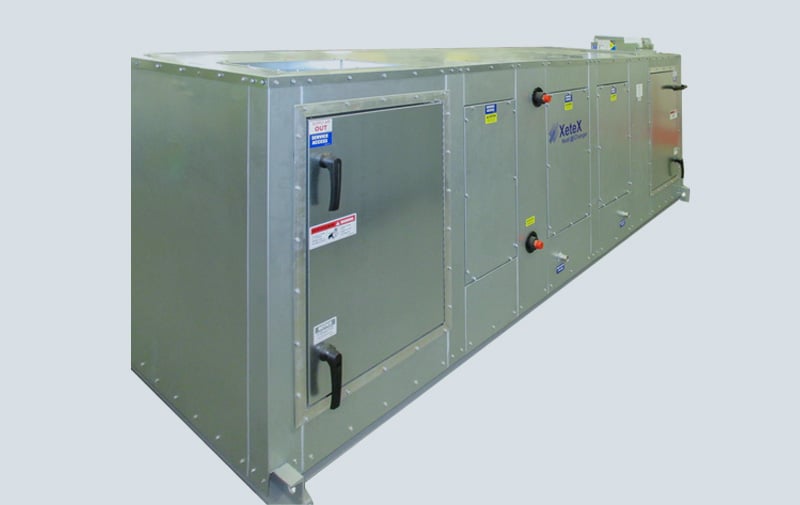 The robust design of each ERV unit utilizes an aluminum flat plate heat exchanger for energy recovery, ease of maintenance, and 0% cross contamination to maximize indoor air quality for occupants.
Specifications
Model: IAQ-1500-BP-HW
Height: 32 in
Width: 46 in
Length: 120 in
Weight: 2,000 lbs
Supply CFM: 1,000
Heating Capacity: 63 MBH
Sensible Efficiency: 59%
Construction
2" non thermal break panels with mineral wool insulation
Double wall casing: 18ga galv outer; 22ga galv inside
Welded 3" C-channel steel frame
Other Features
18ga exterior/interior insulated access doors and removable panels
Components
A. EA Blower
B. Alum Flat Plate Heat Exchanger
C. Hot Water Heat Coil
D. SA Blower
E. 2" MERV 10 OA filters
F. Face and Bypass Damper
G. 2" MERV 8 RA filters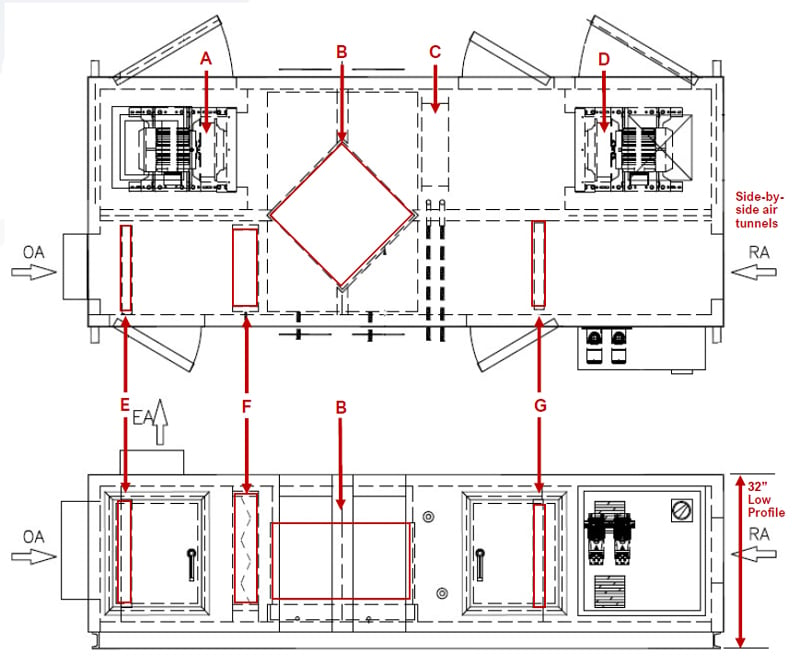 Contact XeteX today for your next custom ERV!